Kathy Shriver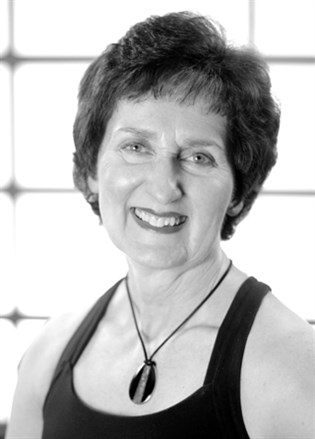 Kathy began her dance career at a very young age under the instruction of her mother (Betty Jean Johnson), a former tap teacher/performer, and her uncle (Dick Nordt), who taught and danced professionally at one time with the Ballet Russe de Monte Carlo. As a young student, Kathy studied ballet, tap, jazz, and acrobatics with Shirley Lynn Gilmore and Eleanor Cole in Muncie, Indiana, and she trained to be a class assistant. While still in high school, she was chosen to perform lead dance roles in the Civic Theatre productions of "Oklahoma" and "Pal Joey" at Ball State University. During her college years, she worked with the Muncie City Parks Department to initiate and administer a multi-year program of summer dance classes at elementary schools throughout the city, offering an opportunity for artistic movement and performance to students of diverse ages and backgrounds.
Kathy moved to the northwest in 1971 to pursue a doctoral degree in Biochemistry at the University of Washington. It wasn't long before her desire to continue dancing led her to the Gloria Hudson Dance Arts Centre in Kirkland, where she studied ballet and eventually began teaching jazz and tap classes, while completing her graduate and post-doctoral studies in science. Her notable students at that time included Maggie Mitchell Wagner, MariAnn Lawler, and Shauna Mindt. Kathy also studied Middle Eastern Dance and was certified by the Baladi Centre as a teacher. She introduced "belly dance" to the Kirkland dance studio and performed professionally with the Baladi and Tamzara troupes.
In more recent years, Kathy has focused exclusively on tap dance. As the first Gotta Dance advanced tap teacher, she and her students enjoyed tremendous success, bringing home numerous overall high score awards and choreography citations from northwest pageants, as well as the first Gotta Dance "Stardust" trophy. Her former students include renowned choreographer Alex Little, and the "one and only" Nathan Mitchell, who won an invitation to compete at Dance Masters of America Nationals under her tutelage.
After a brief hiatus to focus on family issues, Kathy is thrilled to be back teaching tap at Gotta Dance. She will tell you that there is tremendous benefit to challenging your brain on both the analytical and creative sides, and that teaching dance has always been more challenging (and rewarding) than her day job as an R&D Manager!