Amy Tuck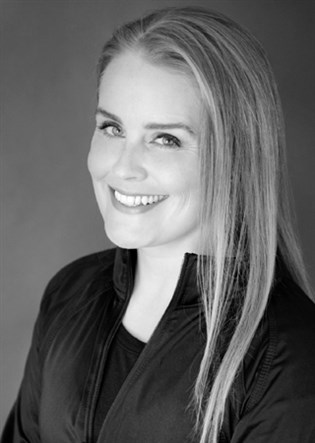 Amy was born and raised in the Vancouver, British Columbia area. After choosing dance over intensive gymnastics at the age of 9 she began training in various styles, including classical ballet, tap, jazz, lyrical and contemporary dance. She danced competitively in Canada, Seattle and New York City (NYCDA Nationals) receiving numerous awards and scholarships to train at professional studios in Los Angeles such as Edge and Tremaine studios. As a member of Rachael Poirier's pre-professional company Danzmode, Amy had opportunities to perform at various festivals, clubs and concerts including Lollapalooza throughout her high school dance career.
She is a proud graduate of the University of Utah's internationally recognized Department of Modern Dance where she studied with master teachers and choreographers such as Shari Lane, Abby Fiat, Stephen Koester and Doug Elkins. As part of the University's Performing Dance Company she was able to perform repertory and new, original works and was honored to be a featured dancer her senior year.
Throughout her 12-year teaching career, Amy has gained valuable experience teaching at private studios, and public schools. As a certified K-12 dance instructor she has directed dance programs and developed curriculum for public middle and high school dance programs in Miami and Arizona. Before coming to Gotta Dance, her extensive experience as a dancer/performer, choreographer, program director, and dance instructor qualified her to serve as a core faculty member at the highly respected Ballet Nova Center for Dance in Falls Church Virginia, where she was a revered instructor of jazz, contemporary dance, hip-hop, introductory ballet, and creative movement.
Amy looks forward to choreographing for Gotta Dance's Performing Team. Amy is dedicated to educating and mentoring dancers in a positive, caring, yet challenging environment, where they can learn, grow, and take risks.