Kellsie Steele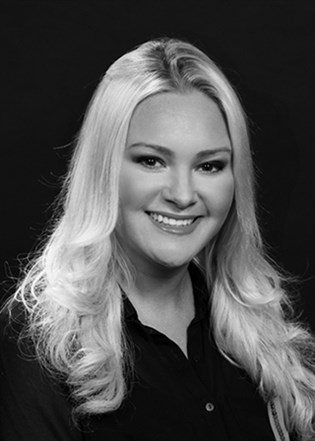 Kellsie Steele has studied dance for 29 years, performing nationally in jazz, modern, ballet, pointe, tap, lyrical, and hip hop from the age of 3. She was honorary captain of the varsity cheerleading team at Eastside Catholic High School and was captain of both her Dance and Cheerleading team at Saint Mary's College of California.
She trained under the direction of Lori Buffalow and Rachel Jackson of the San Francisco 49ers as well as nationally accredited choreographers John Peters, Andrew Vacca, and Jeannine Sabo to name just a few. Kellsie has performed nationally at NCAA basketball tournaments, and as a member of the San Francisco 49ers Goldrush professional cheerleading and dance team has had the opportunity to perform in places such as China and Japan.
Kellsie holds a Bachelors degree in Communications and has taught at multiple dance academies in both San Francisco and Seattle. Kellsie joined the Cornish Dance staff in 2014 and is excited to return to her roots as a member of the Gotta Dance faculty!